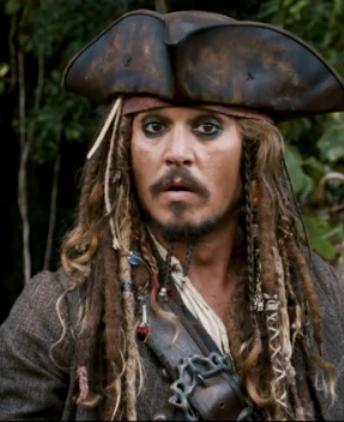 Within the last 24 hours, news of a fifth Pirates of the Caribbean film have broken and spread all over the internet. Johnny Depp is about to whip out the eyeliner and reprise his role as Captain Jack Sparrow and I'm not sure how to feel about it all...
I really loved the film. The original film was so great. Then came a second, a third, a fourth...
The first three were fine but by the time the fourth was released it all seemed a little dry for my liking. I'm hoping that it hasn't been too long for us to appreciate a fifth and I really hope that there's a good script in place to really drive the project as I'd hate to see this franchise burn out having tried just a little too hard. Some film franchises get a little greedy from their own successes and it ultimately is their downfall. With the departure of Orlando Bloom and Keira Knightley the 4th film didn't feel like a strong instalment. I'm trying to be cautiously optimistic but I am worried. I really loved the start of the overall narrative but it took a nosedive. Will this be a sailing success or will this make the entire franchise walk the plank?
Walt Disney Studios has confirmed that Pirates of the Caribbean: Dead Men Tell No Tales is set to start filming in Australia in February 2015